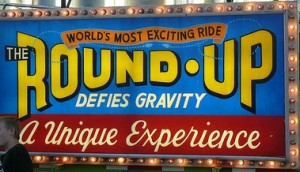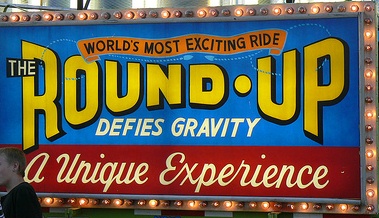 It has once again been too long since this site had an update so let's start off with some interesting things that have come across my desk of late. But I first want to take a moment to say goodbye to a colleague and mentor who passed away last month, Flo Green. I started working for her at the California Association of Nonprofits at the end of 1999. In 2005 she worked with me to develop CAN's first day long nonprofit accounting training workshop. Since then I've presented variation of that workshop to hundreds of nonprofit professionals and it is to her that I owe a great deal of thanks for setting me on the path I am on today. She will be deeply missed.
 Communicating Your Finances
This can be a tricky topic. How can nonprofit mangers communicate what is in their organization's financials to the Board? How can a Board get the best information from staff? Is anybody sure they are asking the right questions? I consider it an integral part of my work to help explain the financial picture that the reports I put together tell, and to teach clients and others how to read their financials.
There are other resources out there like this article from Guidestar about 3 questions Board members should be asking themselves. This article from the great Nonprofit Assistance Fund talks about red flags board members may miss and how to prevent that.
Not directly related to finances but still good for board to think about, questions related to ongoing mission and relevancy for your nonprofit.
Sharing Resources
I've written about IdeaEncore before and I wanted to share two recent collections of resources; Financial Reporting and Documentation and some 990 preparation and understanding resources. Both have some nice resources that could save a lot of work over recreating the same thing at your organization.
Want to know where your taxes go and, perhaps more importantly, how much your tax bill this year will be? Check out the AICPA's Total Tax Insights website. It includes a helpful calculator:
The Total Tax Insights calculator is the first comprehensive tax calculator that estimates your tax obligation based on place of residence and breadth of taxes paid. It's customized for each state and for the District of Columbia and Puerto Rico, and includes more than 20 taxes, such as federal, state, local, Social Security and Medicare, sales, property and gasoline.
Elections
What can nonprofits do during election time? The Alliance for Justice is my go to resource for those questions. Check out their Advocacy Digest for election time resources. There is still a lot of misinformation out there about how nonprofits can or cannot lobby, AFJ has all the information you'll need to do any type of advocacy activities.
Other News
Another Washington State Management Support Organization is shutting its doors. The Nonprofit Center in Tacoma closed last Fall and now the Alliance FOR Nonprofits is winding down. Washington Nonprofits and 501Commons will continue to provide support for the areas both organizations served.
Finally, I want to ask your help in spreading the word about this blog and my services. You can like me on Facebook for more frequent updates, subscribe to our e-newsletter:
Or leave a review about our services here that you wouldn't mind me sharing with other folks. [WPCR_INSERT]
You can also send us a little love by liking us here on Intuit's Love a Local Business page.
Thanks so much.