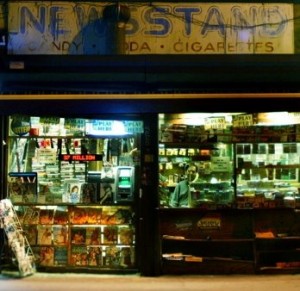 The Alliance of Nonprofit's Annual Conference is coming up on May 11th up in Bellevue. I'll be there, and here is a link to more information if you'd like to see what they are offering. It is the biggest conference of the year for nonprofits in Washington and they usually pull in so good keynote speakers.
Time to File
First Quarter Filings – Are due by April 30 for assorted state agency and the federal government. Be sure you know what to file and when to file it so you don't incur late fees or penalties.
990 Due – May 15 2012 is the first deadline for folks whose fiscal year ended December 31 2012. You'll have to have your form filled out, signed and postmarked by that day or get a 3 month extension filed if you need more time. Don't know when your form is due? Click here for some help.
How is Your Organization Doing?
Executive Compensation – Does your board review how it compensates the Executive Director? They should be, and it is a question on the full form 990. Here are some guidelines that can help you create a policy about compensation practices.
Check up – The Executive Service Corps of Los Angeles posted a nice Nonprofit Check-Up article, Preventive Medicine for Nonprofits. It is a good run down of things to sit back and look at critically about our organizations.
Check on – The IRS is making it easier for the public to look up nonprofits. This page has the details about their new search service.
Spruced Up – StayExemp.org, the IRS's exempt organization training site, has been updated. It looks better and has a more straight foreword interface. There are good tools and resources there for both staff and volunteers, I always encourage people to check out the site.