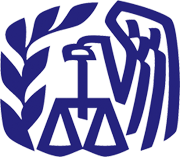 If you have not filed a a form 990 for the last three years you may be in trouble. If you work with a nonprofit and have just asked yourself, "what is a 990?" read this and these, then come back. But since this is the Not-For-Profit Accounting blog devoted nonprofit accounting issues I'll assume my readers know all about 990s. But there may be folks new to the sector out there, maybe you know a new board member, so please pass this information on to them.
As this press release from Guidestar says,
The IRS will begin revoking exemptions on May 16, 2010, but will wait until 2011 to send revocation notices.
If you miss the first filing deadline for 2009 990s of May 15 2010 (the deadline for nonprofits who have calendar year fiscal years that end on December 31) the IRS will start pulling exceptions in six months or so. More about that from the IRS can be found here.