This post is all about me, the proprietor of this here site as I have, what I feel, is a big announcement. Life is never static and to illustrate the point I will be moving up to Washington State to start a new position. This comes along just after the birth of our second son last month. It is an exciting and crazy time as we pack up our lives to ship north and get our house ready for the marketplace, but I will try to in another post or two before the big move next month.
I won't be taking on any more clients, but the work I will be doing (see below) will keep me happily involved with nonprofit accounting, consulting and doing trainings. I'll also keep blogging and tweeting but under the auspices of my new employer. I have no plans to take this site down so it will remain as a resource for the nonprofit community. I'll let you all know when and where I start posting updated content in a future post.
Here is the press release they sent out:
Center Adds New Staff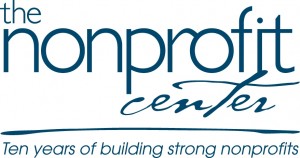 The Nonprofit Center is pleased to announce the selection of Alan Strand as the new Senior Program Director for Financial Services. Strand will join the Center in mid-November but will be a presenter at the 10th Annual Washington State Governance Conference in Tacoma on Oct. 30.
Strand has an extensive background in nonprofit finance, primarily at the California Association of Nonprofits where he was Director of Finance and Quality Reporting and Interim Executive Director. He developed the content for "My Financial Management Plan" a program of the Nonprofit Risk Management Center, and he is an experienced nonprofit financial management trainer. Most recently he has been the Principal of Strand and Associates: Not-for-Profit Accounting in Los Angeles, California.
Strand will have responsibilities for managing the Center's accounting and bookkeeping services as well as marketing all the Center's programs. The current Program Director, Christine Garst, will focus on further expansion of the Center's financial services in Thurston, Mason and Lewis Counties.
Strand is a graduate of California State University, Chico, and is a QuickBooks Pro Advisor. His background also includes two years with the Peace Corps in a rural Moroccan village. He and his wife have two children and are looking forward to relocating to Washington State.
The Nonprofit Center is celebrating its Tenth Anniversary this year. Over its history it has helped hundreds of nonprofits deliver services more effectively through increased management and leadership skills. Organizations served are located throughout the South Sound region in Pierce, South King, Kitsap, Mason and Thurston Counties. In addition to the Governance Conference the Center presents the annual Camp Finance NW conference, the annual Grantmakers' Roundtable and more than two dozen nonprofit management seminars each year.
The Financial Services program is targeted to small and mid-size nonprofit organizations in order to provide them with skilled nonprofit-focused accounting and bookkeeping. The program, which is five years old, is growing rapidly and currently serves more than forty nonprofits.