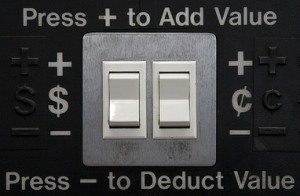 First of all, thanks to all those who attended last weeks training.  The resources we talked about will be listed below.
It goes without saying that these are interesting times financially and operationally for the charitable sector.  Like many of you, I went through the economic slowdown that came after the tech meltdown in 2001 but this seems to be of a far greater magnitude.  But if there can be any silver lining in all of this, I think it is a greater focus on the operational side of nonprofit organizations.
I have read more articles about not-for-profit operations, administration and finance recently than I think I have in the last ten years.   And they have been positive.  They have spoken of the need for organizations to look at how their finances and operations are handled, to make sure they have the systems in place to be able to figure a) out exactly where they stand financially and b) what to do going forward as far as budgeting, cash flow and capacity.
While I'm not happy about the pain that will be felt by many organizations and the populations they serve I am pleased that these discussions are taking place and that we will end up with a stronger sector once this crisis passes.
Below are many links to articles and resources on money managing in tough times, divided into three sections.  More resources come out every day, so at best this list will only be complete as of the moment it is published, so if you know of any good resources that are not listed below please add them to the comments section.  And don't forget to subscribe to the comments to see what others add.
The Big Picture — Stuff on where we are and how we got here.
Tools — Don't reinvent the wheel, get these tools and get to work.
Help Is Out There — I've said before that this is a sharing sector.  Check these folks out.
Resources for Individuals
Again, please add resources, tools and people to the comments below.  Thanks.